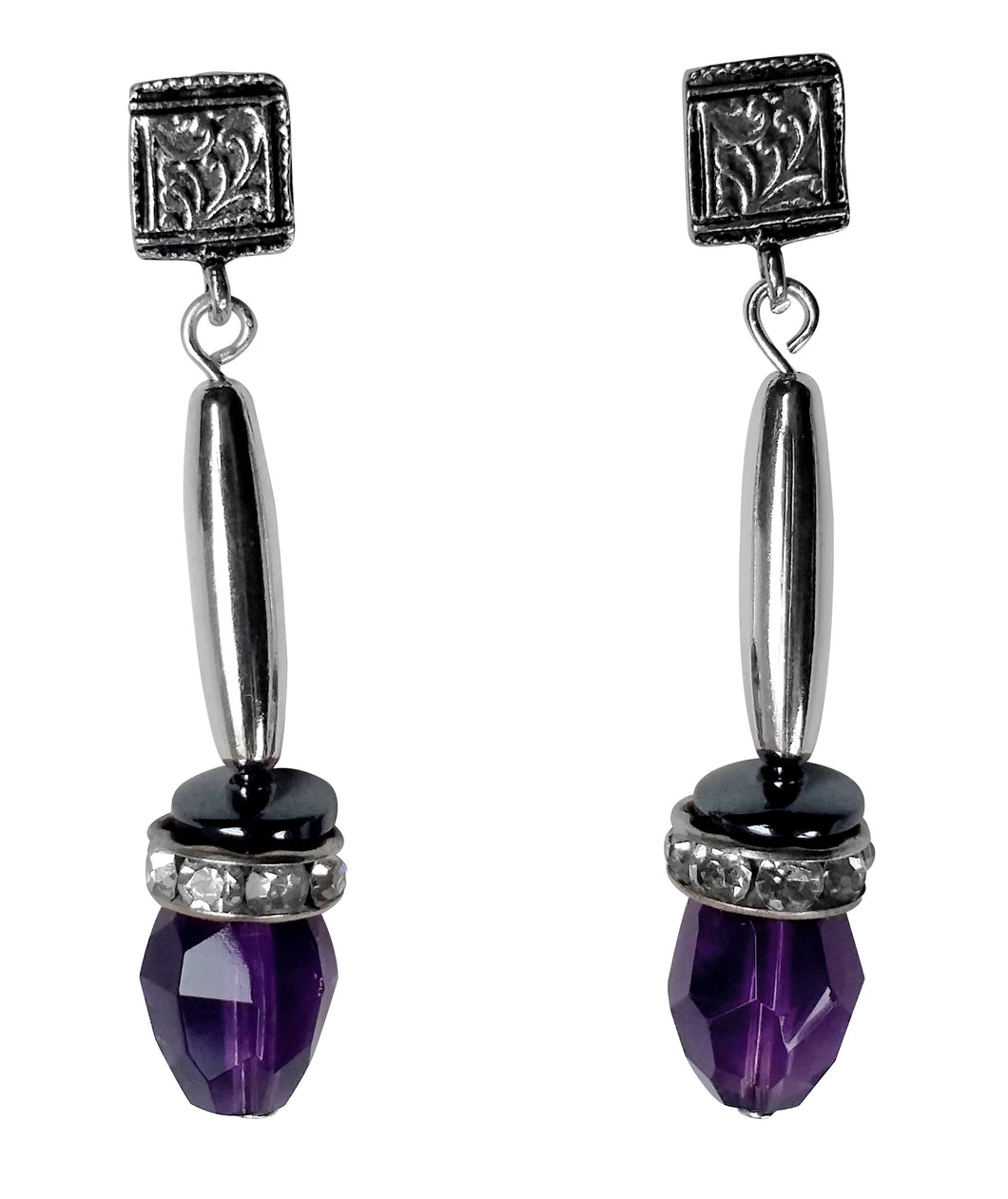 Regal Earrings
Regular price $65.00 Sale
Fabulous Amethyst drop earrings begin with an Antique silver post, silver plated beads, Heshi hematite, crystal pave spacer and oval faceted Amethyst will crown any regal event you have in store! Components from around the world, made by hand exclusively in the USA. Earring length is 2".
About Gotroxx jewelry:
Jacqueline Jones is the maker of the wearable art collection "Gravity," a collection of handmade stacked shapes, sizes and colors. The Gravity Collection explores dimension and light.  From shiny to dull, oblong to round, reflections of color and organic components contrast as they interplay.  Her unique design assembly is held together by gravity as components are allowed to move freely.  It is this balance that makes Jacqueline's designs unique.  A native Detroiter, now settled in Los Angeles, her jewelry is influenced by colors in nature with her use of organic components such as gemstones, ceramics, wood, minerals, pearls and glass combined with various metals. Her designs have appeared in national and international magazines, movies and television shows.