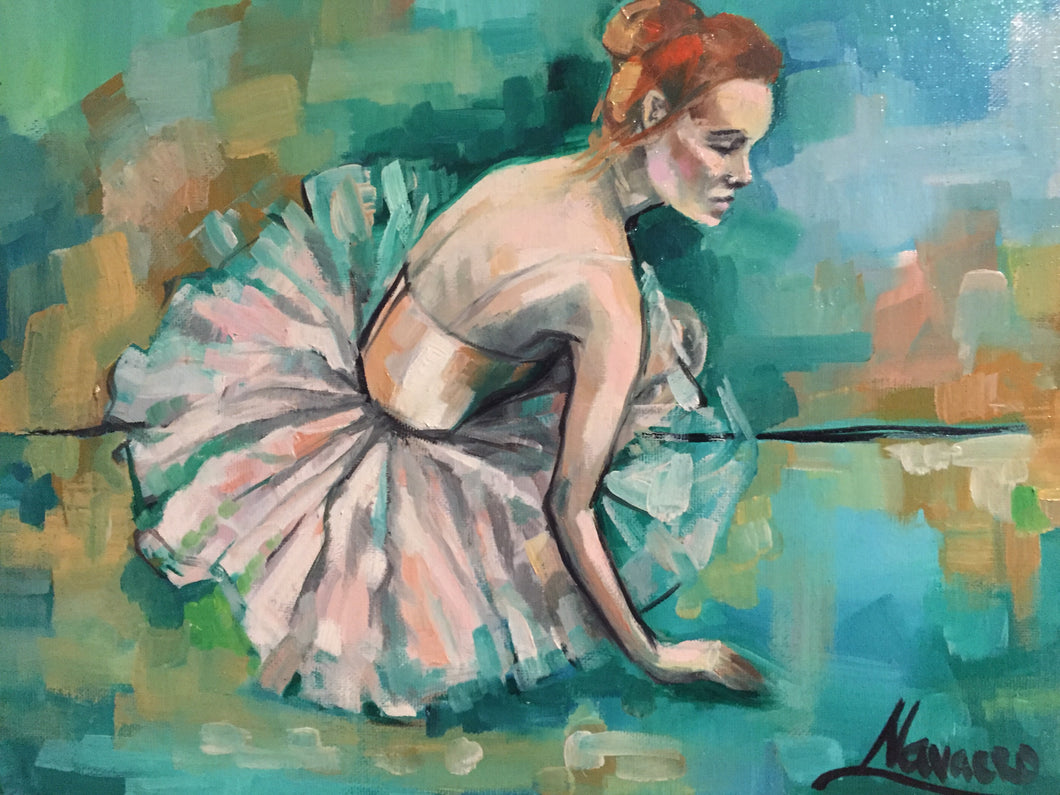 Resting
Regular price $270.00 Sale
This is an original oil painting. 12"x16" Unframed. Painted on 1 1/2 inch deep gallery wrapped canvas, can be hung without a frame. 
About the artist Lena Navarro:
I was born and grew up in Ukraine, Eastern Europe. From a young age, I was drawing and painting and making all kinds of artistic stuff. I always wanted to create new things and change existence. Everything has to be original and has to have a touch of an artist. Normally children grow up and become "normal" adults and find a good job at the office. For some reason, this perspective never seemed to be attractive to me. I wanted something different, a different life, than everybody else has. I grew up and my passions grew up with me. I felt like I can change the world and I still feel this way. By doing beautiful we really changing the world. I love when my art brings smiles to peoples faces, this is what I am working for. I like when people are looking at my work they stop and think when they have new feelings and emotions. I like that I can bring my original touch in someone's life, in someone's home, just as I dreamed when I was a girl. Dreams come true. 
My favorite media is oil. Oil is beautiful. My favorite thing to say to my customers is that " this painting will last longer than you". I am not trying to be mean, I am just saying it is something you can leave for your grand kids. I love the color! I like to use bright colors in my art. When I am painting something bright I often think of a person who it will belong to. How beautiful it will look in his/ her living room and how it will brighten up their rainy days. And yes, it does change the world even if it's the world of one person